As Seen On…
Hypnosis & Hypnotherapy in Los Angeles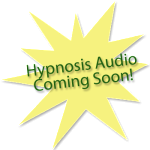 Los Angeles hypnotherapist and hypnotist Sasha Carrion is focused on helping you take control of your life by helping you take control of your mind.
Concerned about trying hypnotherapy? You will be happy to know that during each and every hypnosis session, you are always in full control. All hypnosis is really self-hypnosis. In fact, hypnosis works because you really want what you came in for and are in partnership with your hypnotherapist to reach those goals. So, in reality, hypnosis gives you the ability to reach your goals by eliminating fears, anxiety, negative thinking, and bad habits.
Hypnosis is very different from what you've seen on a stage show or on T.V. There are no swinging pendulums — there is definitely no barking or quacking — and you don't fall asleep. That kind of hypnosis is purely for entertainment and is completely different from the kind of therapeutic hypnosis that is done as a way of creating positive change (hypnotherapy).
What is hypnosis like? Imagine that you are comfortably sitting in a recliner in a deeply relaxed, suggestible state, snuggled in a cozy blanket as you listen to positive suggestions that are based on your goals. Some people describe hypnosis and hypnotherapy as being something like a mind massage — I like that analogy!
Can hypnosis help you? Yes!
"To this day, it amazes me as to what hypnosis can do in so many different areas." — Sasha Carrion, CHT.
Hypnotherapy can help you:
Overcome Test Anxiety
Manage Family Issues
Eliminate Negative Beliefs
Overcome Eating Disorders
Rid Yourself of Harmful Habits
And Much More!
Each hypnosis / hypnotherapy session is highly individualized to fit your needs. An added plus is that hypnosis is natural and easy. Hypnosis is actually part of the human condition — in fact, we all experience hypnosis several times a day.
How many times have you found yourself staring at one point without focusing on anything else for a few seconds? That's hypnosis.
Have you ever been looking for your keys when you realize that they've been in your hand the whole time? That's hypnosis.
And if you live in Los Angeles, you most definitely know this one: You're driving on the freeway and suddenly realize that you've gone way past your exit. That's because you were hypnotized. That is how natural it truly is!
During our sessions, we use these same laws of the mind, but in this case, we use them to your benefit, to focus on achieving your goals. This is the reason hypnosis and hypnotherapy are more in demand than ever before.
Through hypnotism, you can condition yourself to quit smoking, experience sustained weight loss, stop panic attacks, eliminate anxiety and depression, and much more. Hypnosis uses the laws of the subconscious mind to create the changes you want. "As a Certified Hypnotherapist and Hypnotist, I partner with you to help you realize your goals. I am 100% with you during our hypnosis / hypnotherapy session." — Sasha Carrion, CHT.
One of the most sought-after hypnotherapists / hypnotists in Los Angeles, Sasha's clients come from all over the Los Angeles area, including Santa Monica, Venice, Beverly Hills, Hollywood, West Los Angeles, Manhattan Beach, Redondo Beach, and beyond.
"Considering it was my first time trying hypnosis, you made the process easy and comfortable. I was impressed with how well it worked." — James J.
While there are many hypnotherapists / hypnotists in Los Angeles, Sasha prides herself in providing a caring and nurturing style of hypnotherapy like no other. When you do self-improvement work, it's important to know that you are doing it with somebody who really cares about your results.
"I decided to become a hypnotherapist after seeing the much-needed results of a few hypnosis sessions in my own life. It was truly life-changing. My goal is to share this amazing mode of therapy with you so that you can move forward in your own life. Through hypnosis, you can reap the benefits of long-lasting positive change, since all hypnotherapy sessions are geared towards eliminating the negative behavioral or emotional patterns that have kept you stuck. As your hypnotherapist, your success is my goal. Hypnosis truly is one of the best forms of therapy that I've come by. I encourage you to call me today for a free telephone consultation."
— Sasha Carrion, CHT.
In-office hypnosis sessions are available for Los Angeles, California clients, and telephone or Skype sessions are available for out-of-state and international clients. The cost of a hypnotherapy session does not compare to the cost of being unhappy.
CALL NOW: 310-720-7786
Sasha Carrion, Certified Hypnotherapist / Mind Coach