What is Hypnosis?
"Two-thirds of all US doctors are referring their patients for hypnosis." - February 15, 2006, CBS News Report
Hypnosis is deeply relaxing
Hypnosis Explanations and How You Can Make It Work For You:
Do you find yourself knowing exactly what you want to do or feel, but you can't seem to make it happen? Consciously, you may know what you want but unfortunately, you may be finding that your subconscious mind might be working against you. To create true change, we must be able to access this part of the mind.
The Subconscious mind is the equivalent of a hard drive. It is where all of your programs are stored. While in this deeply relaxed state that we call hypnosis, we focus on changing any negative programing that is not serving you well and replace it with ones detailing exactly what you want. The reason we do this is because, left unchecked, the subconscious mind will keep doing the same thing over and over again until it is retrained. This is why the majority of what you thought of yesterday and the day before is the same thing that you are thinking of today. Hypnosis changes that by giving you the power to access your powerful mind and input those things that are going to make you happy.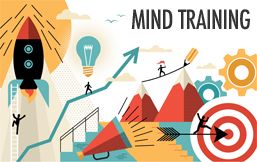 Frequently Asked Questions:
How does a hypnosis session work?
Your body relaxes as your mind becomes more aware
You are always in complete control throughout the session
All people are hypnotizable
Hypnosis is self-empowering
Hypnosis puts you in control of your emotions and habits
You will remember your session
You easily wake up from hypnosis
After a hypnosis session, most people feel refreshed and at peace
Can I be hypnotized?
Everybody can be hypnotized given that they want to be hypnotized. Back in the day, they use to think that a portion of the population couldn't because they didn't understand that people take in information differently. All of my Hypnotherapists understand the importance of fine-tuning their approach to your needs, so you can rest assured that if you want to be hypnotized, we can do it. My office has literally hypnotized thousands of people, including the most scientific minds. That's because this makes sense and everybody at my office sticks to my no none-sense results focused approach.
Does it work?
American Health Magazines compared psychoanalysis, behavioral therapy, and hypnosis,and found that a whopping 93 percent of people recovered after only six hypnosis sessions, while behavioral therapy worked for 72 percent after 22 sessions. Lastly, there was a 38-percent recovery rate for those who underwent 600 sessions of psychoanalysis.  You'll find that hypnosis in the form of hypnotherapy is both effective and efficient.
What can I do to get the most out of my hypnosis sessions?
Really want what you are coming in for and be completely on board with the process. If that means that you do research so that you feel totally comfortable with what we are doing, so be it. By doing this, you'll avoid wasting your mental energy on thoughts that aren't in line with what we are doing. Instead, you'll be focusing on getting the results you want. Be sure to fill out one of the intake forms on the website before coming in. Once you click send, it automatically emails into our inbox. The more input you give us, the more thorough we can be. The goal is to start you with a strong session.
Will I notice the Results?
Most people notice improvements after their first session! Remember, hypnosis is a very profound tool. Change can happen in the snap of a finger. Hypnosis is akin to planting seeds in fertile soil, with the seeds being all of the positive suggestions that we plant during our session. Some seeds will begin to sprout during your first hypnosis session. Others, an hour later. Others, in two or three hours, a week, two weeks, etc. After your first session, you and your Hypnotherapist will gauge your progress and continue to customize your future hypnotherapy sessions to help you attain your goals.
How many sessions will I need?
It depends on what you are coming in for, and your mindset. For example, there are some who will stop smoking in one session. Others in two. A person who has undergone a lot of childhood trauma should come in for at least a few sessions, especially since there are different trauma components that need to be dealt with. Most clients report feeling progressively better — more positive and optimistic — as they continue letting go of what does not benefit them for what they really want in life.  My office's approach to hypnosis is the following:
"Our joint goal is to condition your mind to succeed at whatever it is that you are coming in for as quickly as possible.  The moment you tell us that you have reached your goal and are doing great, then we just keep in touch.  Should you ever need anything in the future, you'll know who to call."  –  Sasha Carrion Cht.
Why choose my office?
There may be a ton of Hypnotherapists in LA, it's just that I have some of the best. Anybody that knows me, knows that I'm meticulous and detailed oriented. I waited a long time to build my team because only the best would do. It matters to me that this work for you the same way it did for me. I stand behind my Hypnotherapists and their work.
Additional Scientific References, Articles and Explanations of Hypnosis
 * Hypnosis is a legal, stand-alone alternative and complementary wellness profession, and not a licensed healing art profession.
Click the BOOK NOW button to make your appointment and be sure to sign up for Sasha's newsletter as she is about to release numerous Coaching & Hypnosis Programs.